The New York attorney general's fraud lawsuit that was filed on Wednesday against former President Donald J. Trump seeks to recover $250 million from his company and essentially run him out of business in the state.
Next month, Mr. Trump's company will go on trial in Manhattan on criminal tax charges in a separate case that could cost millions of dollars in penalties and legal fees.
And on the horizon are civil suits from people seeking to hold the former president responsible for injuries and trauma inflicted during the Jan. 6 assault on the Capitol by his supporters, a possible wave of litigation that some of his advisers fear could prove extremely costly to him.
Together, the numerous investigations and lawsuits swirling around Mr. Trump are creating new and significant financial pressures on him.
There is no evidence that he faces any immediate crisis. In an interview on Thursday, Eric Trump, his son, said the Trump Organization was in a strong position, noting that it had recently paid off some outstanding debts and seen a windfall from the sale of the Trump International Hotel in Washington.
But when stacked up altogether, the potential costs that the former president faces show that his challenges extend beyond the courtroom and into the maintenance of his wealth even as he continues to signal that he plans another run for the White House.
At a minimum, Mr. Trump's hopes for new moneymaking ventures are sputtering: The deal that had the potential to reap perhaps the biggest profits for him — a merger involving his upstart social media company — is hanging by a thread, as regulatory and law enforcement scrutiny threatens to unravel it.
Mr. Trump remains a formidable political fund-raising force, but even there his situation is complex. Should he become a presidential candidate, he could face tight new restrictions on the personal use of money he has kept in his main political action committee and used for legal fees, Trump properties and even Melania Trump's designer.
John A. E. Pottow, a professor of commercial law at University of Michigan, said the sort of legal cases that the Trump Organization faces can hurt any corporation.
Several experts in real estate and commercial law said that Mr. Trump and his business would be able to weather the storms. The Trump Organization generated hundreds of millions of dollars from the sale of its Washington hotel this year, as well as from other recent deals, and it has either refinanced or paid off a sizable portion of its loans.
The company also continues to collect revenue from some of its commercial real estate projects, while many of Mr. Trump's hotels have rebounded from deep losses incurred in the early days of the coronavirus pandemic, according to a person with knowledge of the company's performance.
His golf clubs, many of which saw a surge in business during the pandemic, have begun to attract new tournaments in recent months, including contentious ones like those managed by the Saudi-backed LIV network.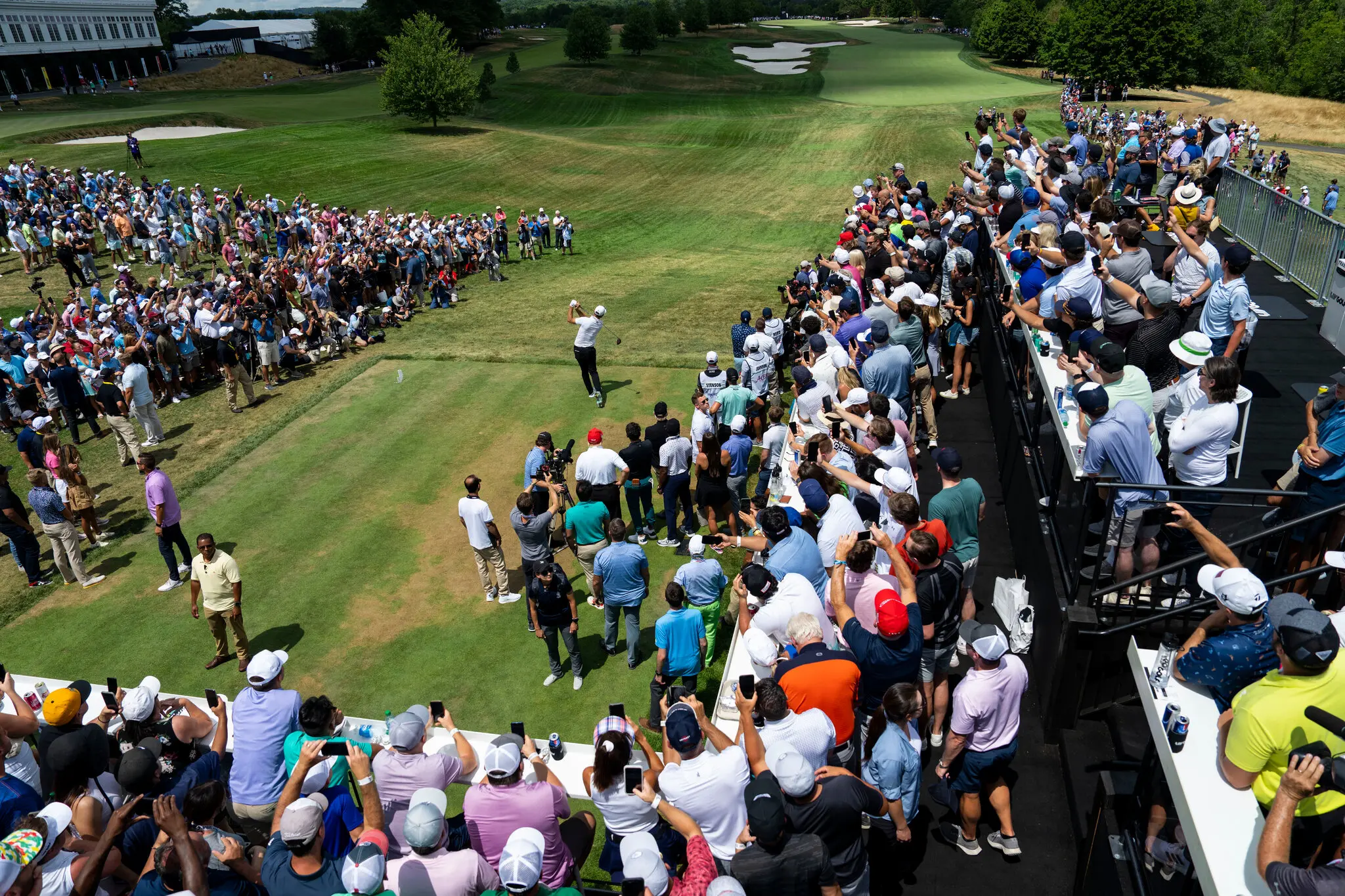 Eric Trump said the family owned most of their real-estate assets "free and clear" and have "low debt relative to the value of our assets." (The suit filed on Wednesday by Attorney General Letitia James of New York accused Mr. Trump and his family, including Eric Trump, of deliberately and systematically overstating the value of the company's assets.)
Taylor Budowich, a spokesman for the former president, described the various investigations as "weaponized government" by Democrats whose efforts "lack credibility, they lack the facts, and they lack the law."
Mr. Trump is no stranger to legal skirmishes and financial pressures. He filed and defended dozens of lawsuits over the years, and in the early 1990s, faced near financial ruin. His current predicaments pale in comparison to those challenges.
Yet Mr. Trump's mounting legal woes threaten to roll back some of his recent gains and cast a pall over his presidential run.
In suing the former president and three of his children on Wednesday, Ms. James is seeking to bar the Trumps from ever running a business in the state again. She is also seeking to prevent Mr. Trump from acquiring real estate in New York for five years. Although Ms. James stopped short of trying to dissolve the Trump Organization, her office is trying to shut down at least some of his New York operations.
Ms. James's case, which accuses Mr. Trump and his family business of lying to lenders and insurers by fraudulently overvaluing his assets by billions of dollars, had no immediate impact on the company.
It could take years for the case to play out in the courts, and even then, a judge would have to grant the punishments Ms. James is seeking. Mr. Trump could also try to settle the case before a trial.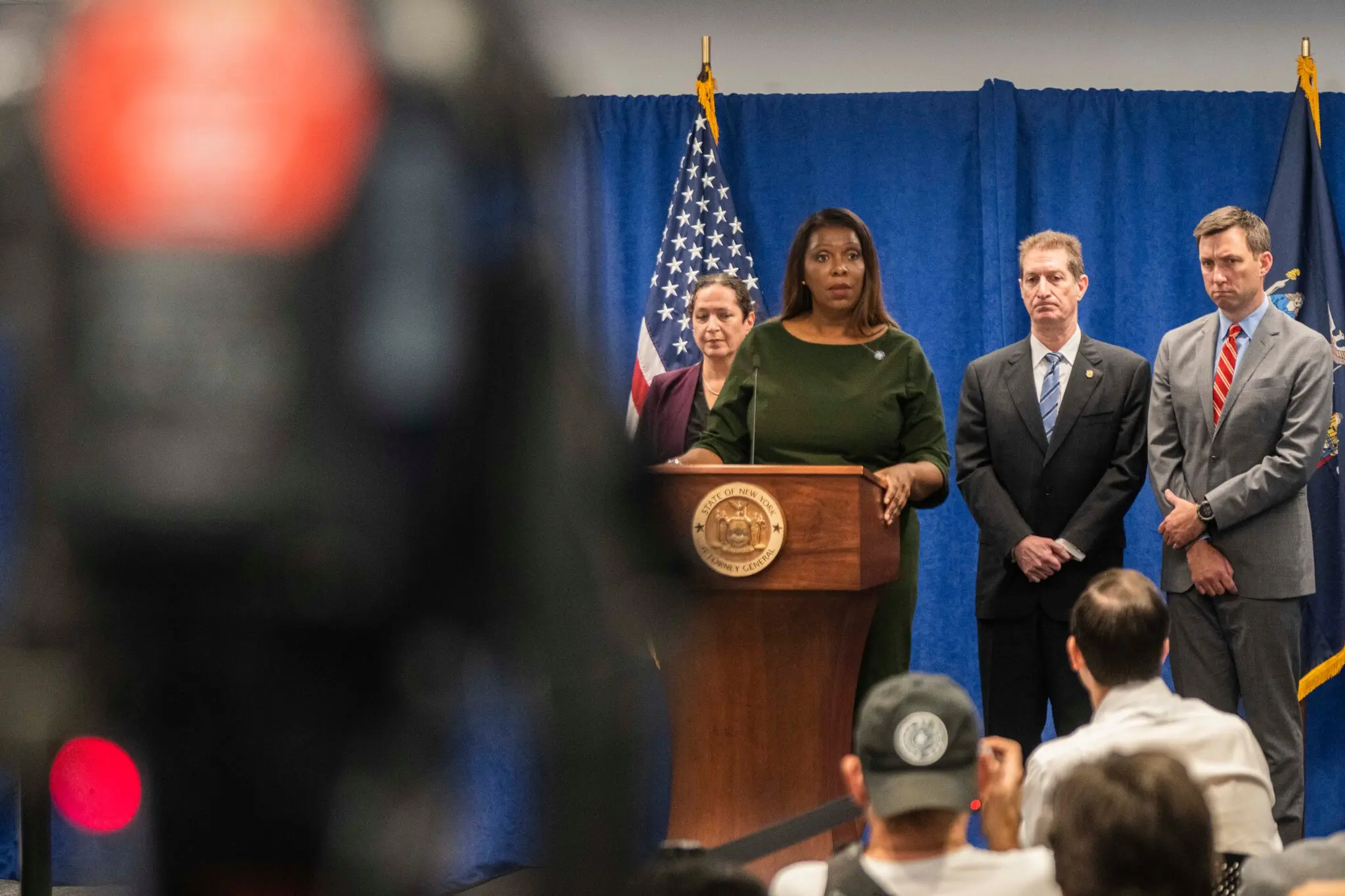 More immediately, the Trump Organization's criminal tax fraud trial will begin in Manhattan next month. The Manhattan district attorney's office, working with Ms. James's office, accused the company of conspiring with its longtime chief financial officer, Allen H. Weisselberg, to evade taxes in a scheme that doled out off-the-books perks to Mr. Weisselberg and other executives.
Mr. Weisselberg recently pleaded guilty for his role in the scheme, which included receiving a rent-free apartment, leased Mercedes-Benzes and private school tuition for his grandchildren. Although he refused to turn on Mr. Trump, he agreed to testify at the company's trial, a move that could help prosecutors make their case.
If the company is convicted, a judge could impose a relatively modest penalty: less than $2 million. But it also will incur a significant sum in legal fees and could face trouble with lenders and the local authorities, who might shy from doing business with a company convicted of a felony. (The specific Trump Organization entities that are under indictment are not thought to hold any loans or liquor licenses, so the fallout could be limited.)
At the same time, Mr. Trump is facing a series of investigations and legal costs related to his efforts to hold onto office after he lost the 2020 election, as well as his taking — and then refusing to return — presidential records and more than 300 individual documents marked classified when he left office. He recently paid $3 million from his super PAC to a lawyer he hired to help defend himself in those cases.
And potentially hanging over Mr. Trump is an apparently unresolved dispute with the I.R.S., although its status is unclear.
The former president is also facing no fewer than seven separate civil lawsuits that are trying to hold him accountable — and seek damages from him — for the role he played in inspiring the chaos and violence that erupted at the Capitol on Jan. 6, 2021. People close to Mr. Trump anticipate other suits are likely to follow.
In February, a federal judge in Washington ruled that three of the suits against Mr. Trump could move forward, brushing aside his arguments that he could not be held liable for riling up the crowd on Jan. 6 under the First Amendment and because he was immune to civil litigation. In his decision, Judge Amit P. Mehta said that the plaintiffs could try to prove their case that Mr. Trump had conspired with the mob that day. The former president has appealed the judge's decision to the U.S. Court of Appeals in Washington.