The story of FN Meka — a fictitious character billed as the first musical artist partly powered by artificial intelligence to be signed by a major record label — might seem like a bizarre one-off. In August, Capitol Records dropped FN Meka, whose look, outlaw persona and suggestive lyrics were inspired by real-life music stars like Travis Scott, 6ix9ine and Lil Pump, amid criticism that the project trafficked in stereotypes.
But to seasoned observers of technology in pop music and the debate over cultural appropriation, the rise and fall of this so-called robot rapper, whose songs were actually written and voiced by humans, has raised important questions that are not going away anytime soon.
Last month alone, an A.I. artwork won a prize in Colorado and a computer program improvised a classical music solo in real time in New York City. From DALL-E 2, the technology that creates visual art on command, to Hatsune Miku, a Japanese software that does something similar for music, the arts world may be on the precipice of a sea change in how its products are created.
And young people feel increasingly at ease consuming culture via digital avatars like FN Meka. It has already been happening in hip-hop: A hologram of the rapper Tupac Shakur, who died in 1996, performed at a music festival in 2012; Travis Scott gave a concert through his avatar in the video game Fortnite in 2020; and Snoop Dogg and Eminem rapped as their digital selves and their Bored Ape avatars in a metaverse performance at the MTV Video Music Awards last month.
In this brave new world, do fake characters based on real people amount to unseemly borrowing, even theft, or just the kind of homage that has always defined pop music? Even when artificial intelligence does help write music, should the humans behind it be accountable for the machine-created lyrics? And as far as race is concerned, how do the rules of cultural appropriation work when the person doing the appropriating is not a human being with a unique cultural background but a fictitious identity backed by an anonymous, multiracial collective?
"A lot of our moral intuitions and codes as humans may have evolved for a context where we have discrete human actors," said Ziv Epstein, a Ph.D. student at the M.I.T. Media Lab who studies the intersection of humans and technology. "These emerging technologies require new legal frameworks and research to understand how we reason about them."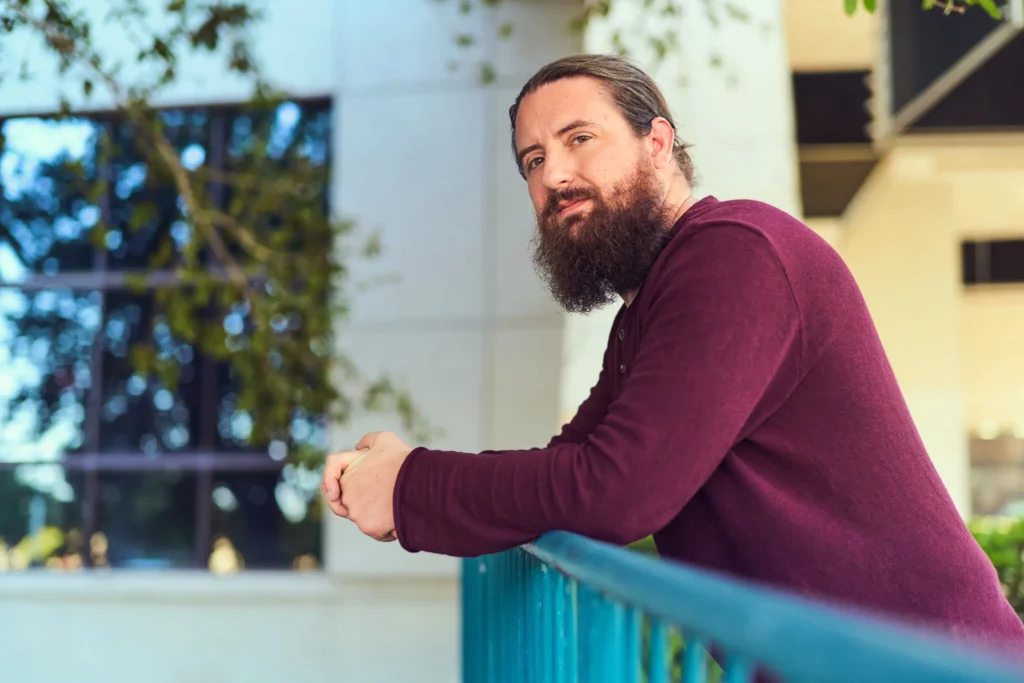 "I couldn't believe what I was seeing," he said. "I felt like it was demonically inspired — like some otherworldly force was involved."
Eventually, Mr. Allen got the idea to submit one of his Midjourney creations to the Colorado State Fair, which had a division for "digital art/digitally manipulated photography." He had a local shop print the image on canvas and submitted it to the judges.
"The fair was coming up," he said, "and I thought: How wonderful would it be to demonstrate to people how great this art is?"
Several weeks later, while walking the fairground in Pueblo, Mr. Allen saw a blue ribbon hanging next to his piece. He had won the division, along with a $300 prize.
"I couldn't believe it," he said. "I felt like: this is exactly what I set out to accomplish."
(Mr. Allen declined to share the exact text prompt he had submitted to Midjourney to create "Théâtre D'opéra Spatial." But he said the French translation — "Space Opera Theater" — provided a clue.)
After his win, Mr. Allen posted a photo of his prize work to the Midjourney Discord chat. It made its way to Twitter, where it sparked a furious backlash.
"We're watching the death of artistry unfold right before our eyes," one Twitter user wrote.
"This is so gross," another wrote. "I can see how A.I. art can be beneficial, but claiming you're an artist by generating one? Absolutely not."
Some artists defended Mr. Allen, saying that using A.I. to create a piece was no different from using Photoshop or other digital image-manipulation tools, and that human creativity is still required to come up with the right prompts to generate an award-winning piece.
Olga Robak, a spokeswoman for the Colorado Department of Agriculture, which oversees the state fair, said Mr. Allen had adequately disclosed Midjourney's involvement when submitting his piece; the category's rules allow any "artistic practice that uses digital technology as part of the creative or presentation process." The two category judges did not know that Midjourney was an A.I. program, she said, but both subsequently told her that they would have awarded Mr. Allen the top prize even if they had.
Controversy over new art-making technologies is nothing new. Many painters recoiled at the invention of the camera, which they saw as a debasement of human artistry. (Charles Baudelaire, the 19th-century French poet and art critic, called photography "art's most mor­tal enemy.") In the 20th century, digital editing tools and computer-assisted design programs were similarly dismissed by purists for requiring too little skill of their human collaborators.
What makes the new breed of A.I. tools different, some critics believe, is not just that they're capable of producing beautiful works of art with minimal effort. It's how they work. Apps like DALL-E 2 and Midjourney are built by scraping millions of images from the open web, then teaching algorithms to recognize patterns and relationships in those images and generate new ones in the same style. That means that artists who upload their works to the internet may be unwittingly helping to train their algorithmic competitors.
"What makes this AI different is that it's explicitly trained on current working artists," RJ Palmer, a digital artist, tweeted last month. "This thing wants our jobs, its actively anti-artist."
Even some who are impressed by A.I.-generated art have concerns about how it's being made. Andy Baio, a technologist and writer, wrote in a recent essay that DALL-E 2, perhaps the buzziest A.I. image generator on the market, was "borderline magic in what it's capable of conjuring, but raises so many ethical questions, it's hard to keep track of them all."
Mr. Allen, the blue-ribbon winner, said he empathized with artists who were scared that A.I. tools would put them out of work. But he said their anger should be directed not at individuals who use DALL-E 2 or Midjourney to make art but at companies that choose to replace human artists with A.I. tools.
"It shouldn't be an indictment of the technology itself," he said. "The ethics isn't in the technology. It's in the people."
And he urged artists to overcome their objections to A.I., even if only as a coping strategy.
"This isn't going to stop," Mr. Allen said. "Art is dead, dude. It's over. A.I. won. Humans lost."